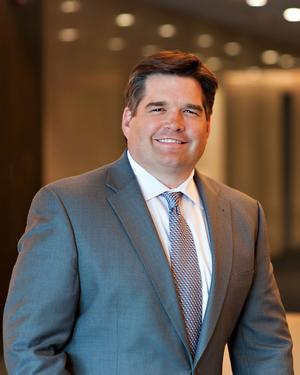 Timothy J.
Erday, CRPC®
Managing Partner
Timothy J. Erday is the Managing Principal and a Senior Financial Advisor at Harbour Bridge Wealth Management Advisors. He is responsible for designing and reviewing investment portfolios for the practice's clients and integrating these portfolios within the long-term plans of client's overall financial goals.  
Tim is a PIM Portfolio Manager and has earned the Chartered Retirement Planning Counselor(SM) , CRPC
®
designation through the College of Financial Planning.
In addition to Harbour Bridge Wealth Management Advisors being associated with Wells Fargo Advisors Financial Network, LLC, Tim also has served as a member of Wells Fargo Advisors Financial Network, LLC's Licensee Advisory Board as well as being a charter member of the the Wells Fargo Advisors Financial Network, LLC Advisory Group.  Prior to founding the original entity, Erday & Company - Wealth Management Advisors in 2004 (later to become Harbour Bridge Wealth Management Advisors), he was a Vice President of Investments and a Certified Investment Management Consultant with UBS Wealth Management in New York, NY.
Tim is a graduate of Ithaca College, where he received his bachelor's degree in finance and currently serves as a Member of the Investment Advisory Board of the Real Time Fund of the Ithaca College School of Business.  Most recently, Tim graduated from the PLD program at Harvard Business School as well as having completed his Financial Planning Certification through Farleigh Dickenson University in 2006.
In addition to serving clients,Tim has served as a board member and trustee of the Overlook  Foundation, The Dreyfuss Civics Initiative as well as having served on the alumni board of the Gill St. Bernard's School in Gladstone, NJ.  He also served on the executive committee of the Wealth Advisory Institute, a Washington, D.C. based non-profit organization dedicated to the continuous improvement of the professional standards in the financial services industry. 
Tim has been engaged as a speaker and educator at both private and public companies in the area of investment planning, employee benefits and retirement planning.  Tim currently holds the Series 7, 63, 65, 9 & 10 professional registrations as well as Life, Health & Accident Insurance registrations. Tim, his wife Jennifer and their four children live in Summit, NJ.